Ministry of Electronics and Information Technology (MeitY) has launched G20 Digital Innovation Alliance (G20-DIA) to recognize and support innovators that have digital solutions for various world economies. The Ministry of Electronics and IT has chosen the six themes which are of critical significance for global communities. These themes are Ed-tech, Health-tech, Agri-tech, Fin-tech, Secured Digital Infrastructure, and Circular Economy.
Startups from G20 nations along with 9 invited non-member nations across these 6 sectors will participate in this global program. A total of 174 startups will be engaged, celebrated, showcased, and supported under this program from around the world at the Grand Summit in Bangalore in August 2023.
As part of the G20 Digital Innovation Alliance, MeitY Startup Hub is launching an application for Indian innovators/startups with digital solutions to solve global challenges and scale the solutions in the above-mentioned sectors.
We would request you to kindly share the G20-DIA application link with the startups in your ecosystem and encourage them to apply. Also, I request you to share the creatives on your social media handles (Creatives and content attached) for maximum awareness, outreach, and participation.
We look forward for your kind support in grand participation of Startups via applying on below mentioned link.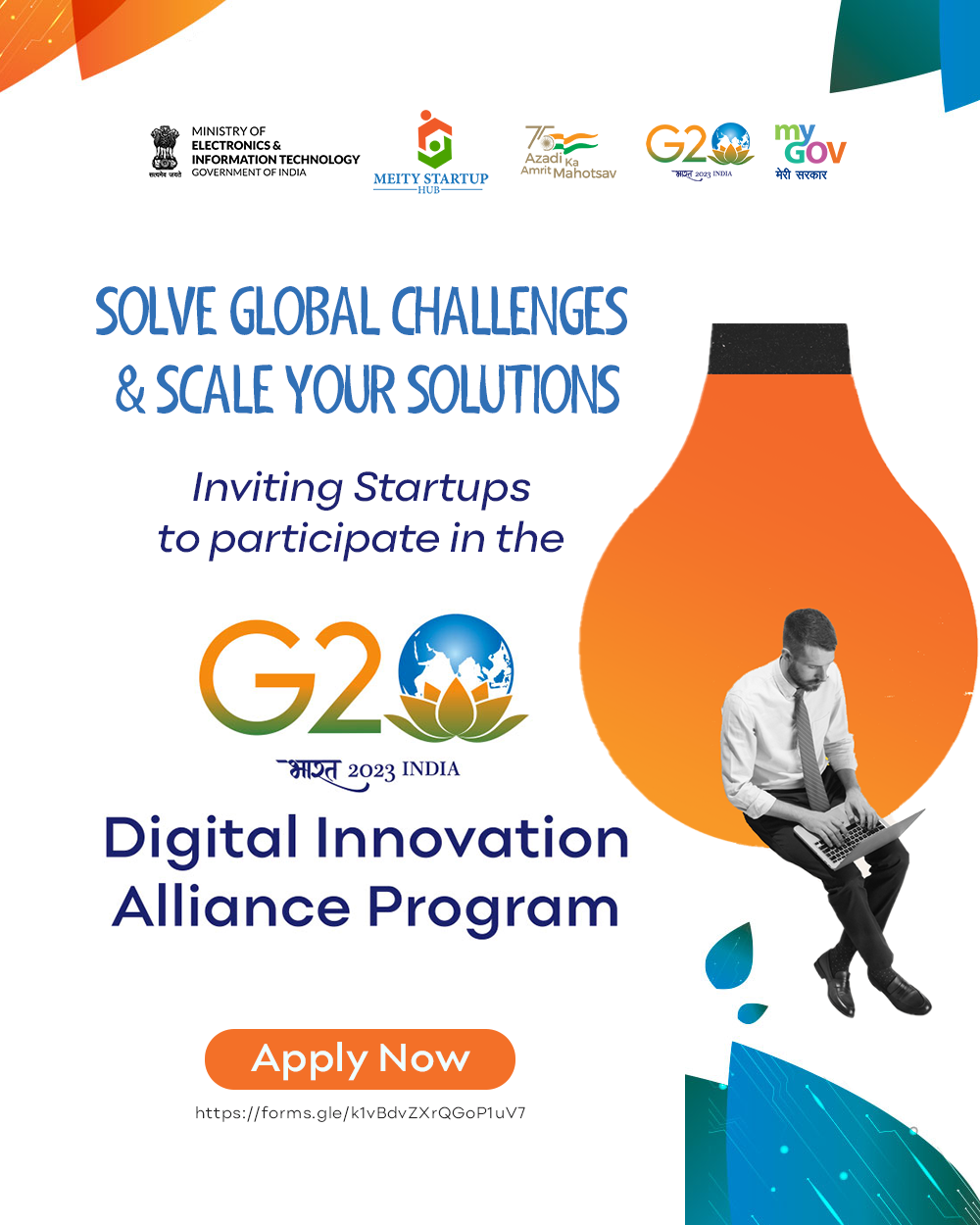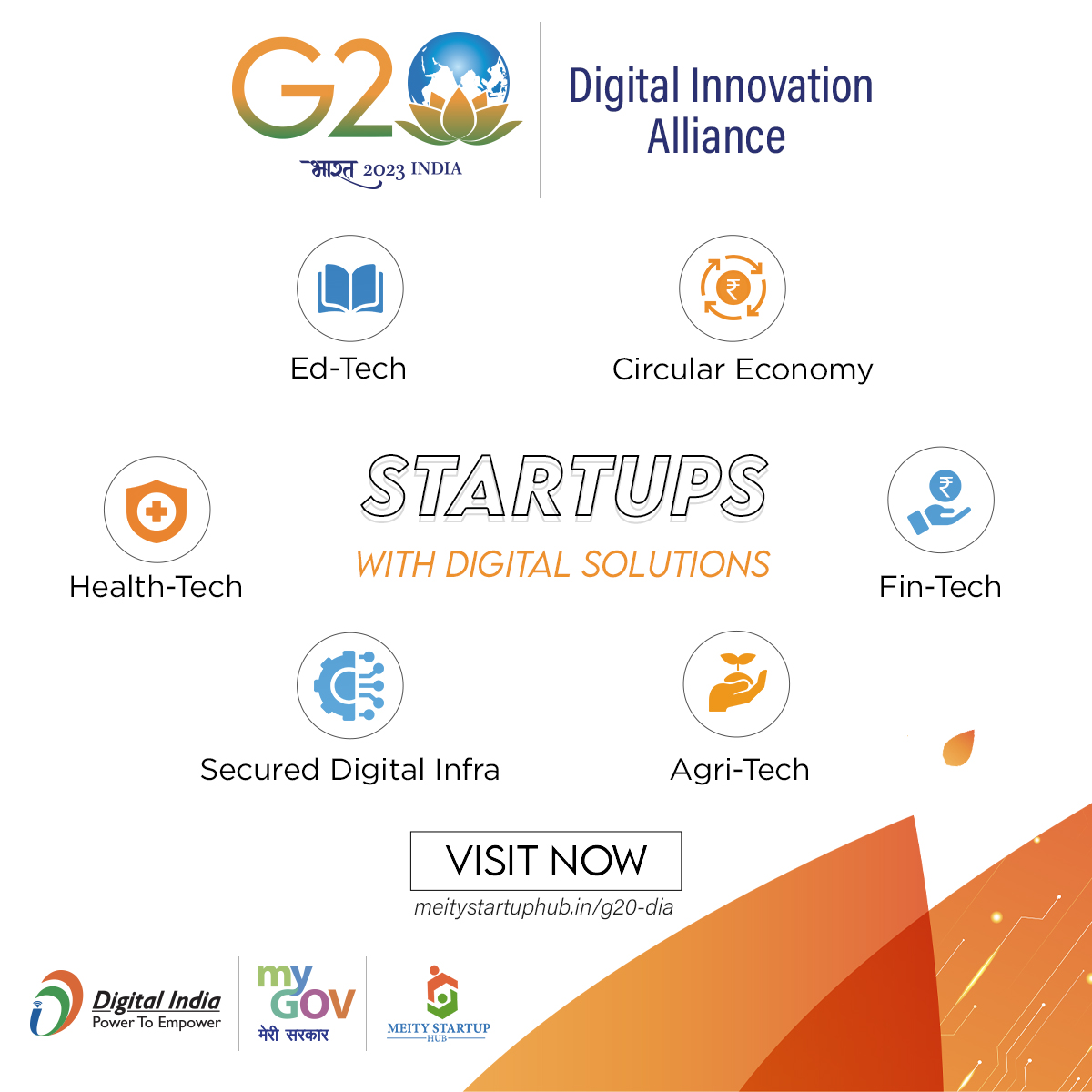 All rights reserved © International Institute of Information Technology - 2022